About me
Alexandros Papastratigakis
Alexandros Papastratigakis, born in 1991 in Sparta, is a self-taught sculptor
and a graduate of the departments of "General Mechanical Engineering of
Installations & Construction" and "Landscape Architecture & Horticultural
Businesses".
He has worked mainly in jobs that required his hands (construction, building,
fields, gardens…) and through them he jumped into the art without realizing
it.At the age of 17,he started working in a machine shop to learn how to handle welding, he took old parts from the garbage (scrap) and by welding them, he gave them various three-dimensional forms. So excited about being able to turn the scrap from the garage into small sculptures ,he started buying his own tools and started to collect scrap iron materials thus combining art & recycling.
Apart from his military service in the Greek special forces,he is permanently
active in Laconia under the aegis of Taygetos mountain,which together with the Greek culture are his main sources of inspiration.
Do you have an idea for a sculpture for yourself or as a gift? Contact me and I can make it happen!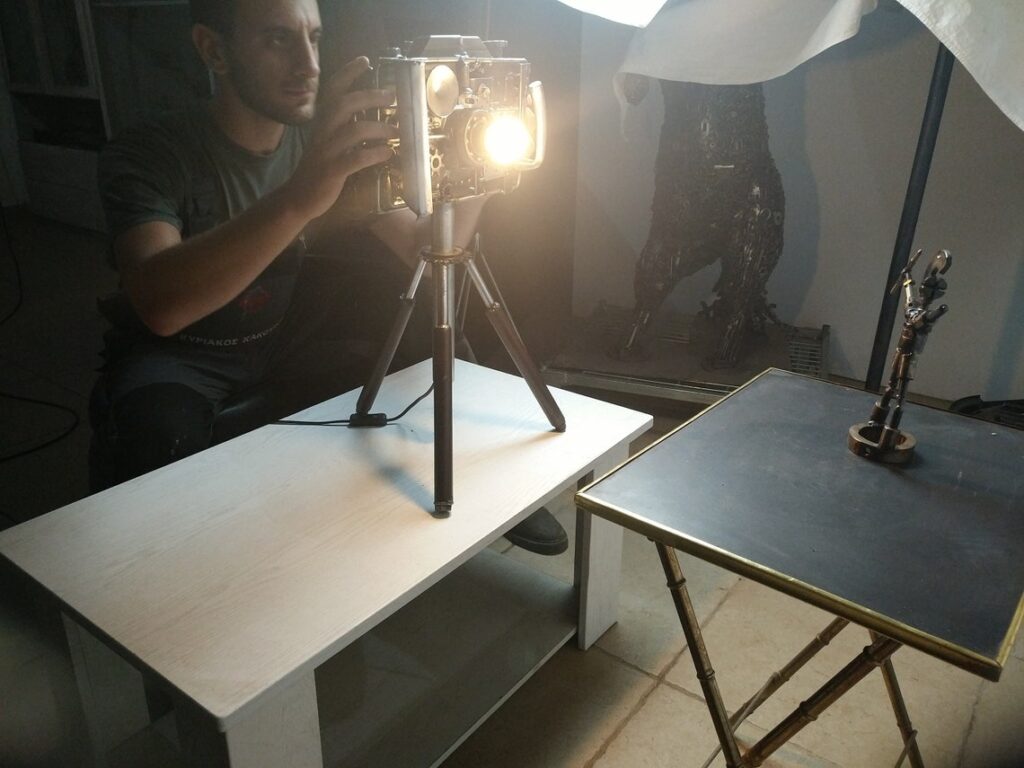 Join my newsletter for the latest gallery updates